About Us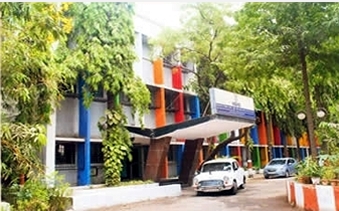 Office of the Development Commissioner(MSME), New Delhi, under the Ministry of MSME, formulates the policy governing the Micro, Small & Medium Industries in the country, to chalk out schemes and programmes for development of the MSME Sector. It also monitors the implementation of policies and activities of promotion and development of MSME Sector in the Country through its network of 28 MSME-Development & Facilation Offices (Formerly Known as MSME-Development Institutes) in all the States, with active involvement of State Directorate of Industries.
MSME-Development & Facilitation Office, Mumbai was established in the year 1954 as Small Industries Service Institute, Mumbai. In the year 1960, it was shifted to its own premises at Sakinaka, Mumbai. The MSME-DI, Mumbai (erstwhile SISI, Mumbai & MSME-DI Mumbai) Building was inaugurated on 17.04.1960 by Hon'ble Shri S.K.Wankhede, the then Minister of Industry, Govt. of Maharashtra..
The Office was headed by its first Director Shri R.V.Patel. The Office is presently headed by Shri A.R.Gokhe, Director.
---